A regular feature of Taiwan Sentinel, ChinaWatch examines developments in China in the areas of internal politics, economics and trade, geopolitics and Taiwan engagement and analyzes their advantages or disadvantages for Taiwan's standing in the region and the world. This feature is based on the premise that what happens in China has direct relevance for the durability of Taiwan's de facto independence. ChinaWatch is updated monthly.
Geopolitics
Pentagon Report Says Inter-Service Cooperation Bolstering China Threat Against Taiwan
The Pentagon's annual report on China's military readiness has said that enhanced operations among different parts of its armed forces are bolstering Beijing's capacity to mount a successful invasion of Taiwan.
"The structural reforms now reshaping the (People's Liberation Army) will, if fully implemented, improve the force's ability to conduct complex joint operations, including those that would be involved in a Taiwan contingency," the report said.
According to the report, the structural reforms changes carried out by China in 2016 include establishing new command elements and units including the Joint Staff Department, the Joint Operations Command Center, the Overseas Operations Office, and the Joint Logistics Support Force. At the same time, the report said, the PLA has also established five regionally-based joint theaters, replacing the decades-old ground force-dominated seven military regions.
An earlier Pentagon report said that China would likely be ready to carry out a Taiwan invasion by 2020.
Most analysts believe that the lion's share of China's military modernization effort over the past decade or so has been aimed at bolstering the country's ability to carry out an amphibious invasion across the 180 km-wide Taiwan Strait. The new Pentagon report put current Chinese military spending at US$180 billion annually, US$40 billion more than China acknowledges. Neither figure includes the approximately US$100 billion that China expends every year on internal policing, much of which goes toward trying to insure stability in restive areas like Tibet and Xinjiang.
Other highlights of the report suggest that:
China may soon establish a military base in Pakistan, its second foreign base after Djibouti. Such a development would be especially worrisome to India, which fears the expansion of Chinese military facilities in areas abutting the Indian Ocean and in contiguous regions.
China is making notable advances in cryptography research, particularly following the 2016 launch of its first experimental quantum communications satellite.
China's first domestically designed and produced aircraft carrier will probably be operational by 2020.
China continues to be a world leader in cyber espionage.
Trump Decision on Paris Climate Pact Membership Offers Big Boost to China
China has emerged as the big winner following the early June decision by American President Donald J. Trump to withdraw the United States from the Paris agreement on combatting global warming. Trump's decision was part and parcel of his "America First" campaign, which aims at putting America's interests well ahead of the greater global community, or any regional grouping. Thus, for example, Trump has consistently disparaged the North Atlantic Treaty Organization (NATO) and has also withdrawn the U.S. from the Trans Pacific Partnership, an ambitious commercial alliance that would also have been a significant bulwark against expanding Chinese economic and political influence in Asia and beyond.
In the wake of the climate decision, China said that it was willing to step into the gap created by the American withdrawal. Pledging the Beijing would remain committed to the Paris agreement, Premier Li Kejiang said that "fighting climate change is a global consensus." This comment mirrored earlier statements by President Xi Jinping that China is fully on board with the globalization process, and will do its utmost to advance it in any way that it can.
Any move by the United States to cede regional or global influence to China works to the profound disadvantage of Taiwan, which relies upon the continuing projection of American power in the western Pacific to safeguard its de facto independence from possible Chinese aggression. Taiwan did not comment directly on Trump's Paris decision, but it cannot have been cheered by statements from leading world figures like German Chancellor Angela Merkel that spoke of China's enhanced role on the world stage. Among other things, those statements testified to a growing unease among traditional American allies about the future of American leadership.
Commenting in the internet news site vox.com, Alex Wang, an environmental law professor at the University of California at Los Angeles, underscored the importance of the Trump's Paris decision for both China and the United States.
"While the U.S. is breaking (global) ties, China — which has traditionally been more reserved in international relations — is building them at breakneck pace," Wang said. "As the U.S. loses good will, China is building it."
Taiwan Engagement
China Charges Taiwan Activist with 'Subverting State Power'
China has arrested a Taiwanese activist on charges of "subverting state power," more than two months after he was detained in Guangdong province.
The arrest of community college employee Lee Ming-che marks the first time China has charged any Taiwanese with subversion, a catch-all category it employs to silence human rights activists and other dissidents. The move appears to underscore Beijing's strong determination to turn the screws on Taiwanese President Tsai Ing-wen, whose continuing refusal to accept the "one China" principle has infuriated the Chinese leadership.
Hopes were high after Lee's detention on March 19 that he would soon be returned to Taiwan, either as part of a prisoner exchange involving a Chinese student earlier detained in Taiwan on espionage charges, or as a corrective measure to make up for what some analysts saw as an  error committed by over-zealous Chinese provincial officials. But by early April it had become clear that Lee might be held in custody for the long haul, particularly after China refused his wife's bid to visit him in detention. Those fears were validated on May 26 when China's Taiwan Affairs Office revealed his arrest, alleging that over a five year period he had "colluded with relevant individuals on the mainland, laying down an operational program, establishing an illegal organization and planning and implementing activities to subvert state power." Deliberately or otherwise, the Taiwan Affairs Office produced no evidence to support its contentions.
People familiar with Lee describe him as a strong advocate of Chinese democratization who frequently used social media app WeChat to discuss with Chinese friends Taiwan's experiences in ending martial law and transitioning to a fully functioning democracy. In addition to his community college job, he also served as a volunteer for an alliance of Taiwanese human rights groups, and had previously been employed by Taiwan's Democratic Progressive Party.
Lee's arrest fits neatly into the pattern of China's pressuring of the Tsai government, following its refusal to accept the so-called "1992 Consensus," which stipulates that Taiwan and China belong to the same country. Chinese moves against Tsai include cutting off all formal communication with Taiwanese officials, poaching or otherwise pressuring Taiwanese diplomatic allies to keep their distance from Taipei, pressuring Taiwan economically, constricting Taiwan's international space, stepping up military surveillance missions around Taiwanese territory and deploying DF-16 missiles against Taiwanese targets.
While carefully avoiding any moves that might exacerbate China's ire, Tsai has clearly signaled her support for democratization in China, most recently on the 28th anniversary of the Communist Party crackdown in and around Tiananmen Square in Beijing, which took the lives of hundreds if not thousands of pro-democracy protesters. Writing on her Facebook page on June 4, Tsai called on China to come to terms with the episode, adding that "when there is democracy ahead, no country can move backward."
China Congratulates Wu Den-yih on Election as New KMT Chair
China has congratulated former Taiwanese vice-president and premier Wu Den-yih on his election as chairman of the opposition Chinese Nationalist Party, a position he previously held in an acting capacity in 2014 and 2015.
Chinese leader Xi Jinping wrote the 69-year-old Wu to say that he hoped he would adhere to the so-called "1992 Consensus" under which Taiwan acknowledges that it is part of China. Adherence to the consensus was a centerpiece of the Nationalist Party administration of Ma Ying-jeou, who served as Taiwan's president from 2008 to 2016. By contrast Ma successor Tsai Ing-wen has steadfastly refused to accept it, infuriating the Chinese leadership.
Opinion polls show that the consensus has only minority support among the Taiwanese electorate.
Wu handily defeated incumbent Hung Hsiu-chu and former Taipei mayor Hau Lung-bin in the race for the Nationalist Party chairmanship post. He is now seen as the heavy favorite to be the party's presidential candidate in the 2020 elections. Upon his selection as chairman, he confirmed that he would abide by the consensus' precepts should he become Taiwanese president, though the extent to which he would tow the increasingly tough Chinese line on eventual Taiwanese unification remains in doubt.
In sharp contrast to Hung Hsiu-chu, the Nationalists' defeated presidential candidate in 2016, Wu is regarded as a relative pragmatist, who would probably embrace the Ma Ying-jeou formula of close economic relations with the mainland were he to be elected to the presidency. He is closely identified with non-mainlander elements of the party, and has close ties to Taiwanese politicians in southern and central Taiwan. His major challenge now will be to try to revitalize the dispirited Nationalist rank and file, which is still reeling from the party's humiliating defeats in the 2016 presidential and legislative elections.
Following those defeats, China began a thoroughgoing review of its Taiwan policy, which led to a hardening of its previous positions on a number of issues, including its definition of "China" within the context of the "1992 Consensus." Beijing insists that rather than the old formula of "one-China, different interpretations," (which allows for the existence of a Republic of China on Taiwan) the Taiwan authorities must now acknowledge that the only possible China is the People's Republic on the mainland. This is a stance that Wu would be extremely hard-pressed to accept, not least because upwards of 85 percent of the Taiwanese population rejects it out of hand.
Wu's first major test will come in 2018 when he leads his party into Taiwan's legislative elections.
Panama Shifts Recognition to Beijing, Reducing Taiwan's Diplomatic Allies to 20
Panama has shifted it diplomatic recognition from Taipei to Beijing, the latest move in China's year-long campaign to erode Taiwan's international space and turn the screws on President Tsai Ing-wen for her continuing refusal to acknowledge the one-China principle.
The Panamanian decision, announced on June 12, appears to reflect the growing economic ties behind China and the Central American nation. China is now reported to be one of the three largest users of the Panama Canal, and the country's Landbridge Group has purchased Panama's largest port as part of a US$900 million investment deal. During a high-profile meeting with Chinese businesspeople in 2016, Nestor Gonzalez, Panama's Vice Minister for Foreign Trade, expressed a keen interest in establishing closer economic ties with Beijing.
That having been said, the Panamanian move could never have gone ahead without Beijing agreeing to it. Significantly, Panama publicly announced its intention to shift its diplomatic recognition to China in 2009, but was prevented from doing so as part of the "diplomatic truce" between Beijing and the China-friendly administration of Taiwanese President Ma Ying-jeou. At least one other Latin American country also tried to shift recognition during Ma's presidency, but it too encountered Chinese resistance and had to forego the move.
Panama is the second country to leave the Taiwanese diplomatic column since Tsai Ing-wen was sworn into office 13 month ago. The tiny African nation of Sao Tome and Principe jumped ship in December of 2016.
Together with the end of the diplomatic truce, China has also shown its displeasure with Tsai's leadership by opposing Taiwan's already-constrained participation in international organizations, by cutting down on the number of Chinese tourists visiting Taiwan and by stepping up military surveillance missions around Taiwanese territory. All of this suggests that it is working hard to undermine Tsai's political standing, and so pave the way for an improved performance by the opposition Nationalist Party in the 2018 legislative elections, and ultimately in the presidential poll of 2020. For the past 15 years, Beijing's entire Taiwan strategy has been tied to the notion that a strong Nationalist Party offers it the best chance of bringing Taiwan under Chinese political control without having to fire a shot. Unfortunately for Beijing however, that notion took a heavy hit during the last years of Ma's presidency, when widespread Taiwanese skepticism over the authoritarian nature of the Chinese system effectively prevented any political convergence between the sides.
At least for the time being, it is highly likely that China will continue to try to ratchet up the pressure against Tsai by poaching additional Taiwanese diplomatic allies (particularly in Latin America) and by trying to make her life difficult in both the economic and military arenas. A good performance by Nationalist Party candidates in the 2018 legislative elections would almost certainly add ballast to those efforts and create strong incentives for Beijing to add even more pressure in the run-up to the 2020 presidential poll.
However, should the Nationalists fail to win back majority control of the legislature in 2018, or even more to the point, should they lose the presidential election two years later, then all bets would be off. This could provoke a period of intense danger, not least because with a Taiwanese political option seemingly off the table for a recidivist Chinese leadership, pressure could mount for the imposition of a military one, which China has never forgone.
MAC Poll Shows Scant Taiwanese Support for 'One China' Principle
A public opinion poll undertaken by Taiwan's Cabinet-level Mainland Affairs Council has shown that almost three-quarters of Taiwanese reject the one-China principle, which stipulates that China and Taiwan belong to the same country. Beijing sees the one-China principle as the sine qua non for all progress in cross-strait relations and the basis for eventual unification between the sides. The continuing refusal of Taiwanese President Tsai Ing-wen to accept the "principle" — as embodied in the so-called "1992 consensus" — has infuriated the Chinese leadership and provoked Chinese retaliatory measures against Taiwan including the poaching of Taiwanese diplomatic allies and stepped up Chinese military activities around Taiwanese territory.
The main significance of the MAC poll is to underscore China's difficulty in convincing Taiwanese to accept eventual Chinese rule over Taiwan. In the absence of such acceptance China will either be forced to renounce its long term goal of bringing Taiwan under its control, or use military means to achieve it. Chinese leader Xi Jinping has already said that China is not prepared to wait indefinitely for Taiwanese to accept Chinese rule voluntarily.
Among the specific findings of the MAC poll:
73.4 percent of respondents do not accept China's insistence that the two sides of the Taiwan Strait belong to one China
80.5 percent of respondents believe China should accept the existence of the Republic of China, Taiwan's official designation
83.9 percent of respondents believe that continuing Chinese efforts to constrict Taiwan's international space undermine Taiwan's rights and interests
80.9 percent of respondents favor maintaining a peaceful status quo in cross-strait relations
You might also like
---
More from China
---
204
It is hard not to see this weekend's developments as a victory for China and the creation of a world …
3.4K
With a major epidemic on its hands, the Chinese government has not ceased its political warfare activities against Taiwan. It …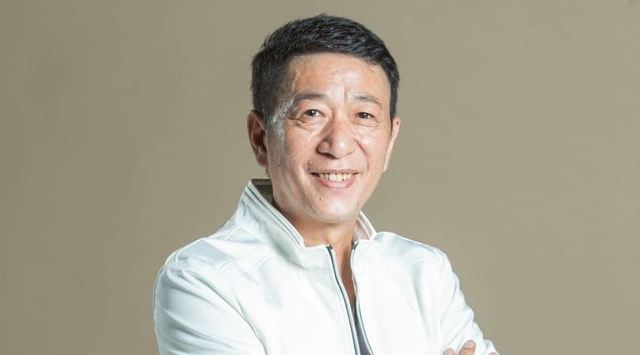 1.9K
Family business connections in the Pingtan free-trade zone and a son's involvement with the CPPCC are raising questions about possible …
Editor Picks
---