Beijing has gotten used to getting away with coercion. When the world pushes back, its knee-jerk reactions highlight the true nature of the authoritarian Chinese Communist Party.
The "very few" Taiwan independence "separatists" who exist would be classified as war criminals that must be punished if China were forced to deal with Taiwan by force, a People's Liberation Army (PLA) general told the State Council Information Office.
Thus spoke Lieutenant General He Lei, former vice-president of the Academy of Military Science of the People's Liberation Army (PLA), according to the Chinese Communist Party (CCP) mouthpiece Global Times.
On the same day, Chinese ambassador to Canada Lu Shaye accused Canada of applying double standards and showcasing "Western egotism and white supremacy" in the treatment of detained Huawei executive Meng Wanzhou, over which China has retaliated by kidnapping a number of Canadian nationals in China.
This is the China we're dealing with. It is not a normal country. It is a country that, unprovoked, would invade a neighboring, peaceful democracy, and treat as "war criminals" people whose only "crime" is a desire for their country to be sovereign, peaceful, democratic, and independent from a state that silences dissent, brings down and burns Christian churches, locks up critics of the regime, silences the media, kidnaps foreign nationals, and runs concentration camps in Xinjiang — the stuff of nightmares one associates with Nazi Germany and the Soviet Union. It is a country that would turn a desire for self-determination into a "war crime," the kind of behavior that is normally associated with the likes of Slobodan Milošević, Adolf Hitler and the many other monsters who were responsible for the darkest chapters of human history.
One would also ask Lieutenant General He what he means as the "very few" Taiwan independence "separatists," as the great majority of people in Taiwan, "green" or "blue," have no interest in being part of the PRC. Would He have tried as "war criminals" many of the "blue" friends" I have made over the years, people who also want Taiwan, or the Republic of China, as it is officially known, to maintain its democracy and way of life? Would he have China try as "war criminals" thousands, tends of thousands, hundreds of thousands of Taiwanese, millions of Taiwanese?
This is a regime whose envoys abroad seek to create a moral equivalence, who turn logic on its head by equating Han exceptionalism with a supposed "white supremacy," who would have us believe that a rule-of-law based country like Canada is not better than a rule-by-law China, where the CCP, not the state, dictates the law and uses it to silence and lock up whomever it regards as a threat to its grip on power. This is a country that wants us to believe that Canada would detain a suspect on the flimsiest of evidence, the way China does (as a former intelligence officer in Canada, I can confirm that it takes a lot of time and evidence before the state apparatus decides to take action against an individual, something that cannot be said about the arbitrary manner in which the security apparatus behaves in China).
I say, let them speak, let them publish their toxic op-eds in our free media, so the world can recognize at long last the true nature of the CCP. Let the world see how desperate the Hes and Lus are to please their master in Beijing. Let them show how irreconceivably at odds the CCP worldview is with the liberal-democratic world order that we cherish.
You might also like
---
More from China
---
204
It is hard not to see this weekend's developments as a victory for China and the creation of a world …
3.4K
With a major epidemic on its hands, the Chinese government has not ceased its political warfare activities against Taiwan. It …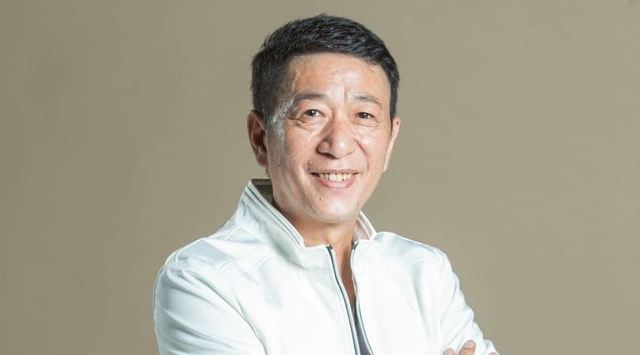 1.9K
Family business connections in the Pingtan free-trade zone and a son's involvement with the CPPCC are raising questions about possible …
Editor Picks
---